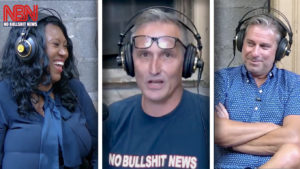 Who would even want to be Governor? Who would want to go to Congress?
The No BS Newshour politicos hash it out over the peace pipe.
In the left corner- Alexis Wiley, former Chief of Staff to Mayor Duggan & member of the DNC.
In the right corner- Jason Roe, former Executive Director of the Michigan GOP.
Dan Gilbert get's his $60 million from city council, while the elderly and catastrophically injured get the stiff.
Local media- stop pretending you don't know my name.
Dedicated to the memory of Bob Schedlbower.
Podcast: Play in new window | Download (Duration: 1:10:20 — 161.3MB)
Subscribe: Google Podcasts | RSS | More