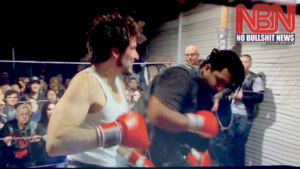 Done with Fighting
Kyle Rittenhouse- bad scene, bad haircut. Our thoughts.
Michigan AG Dana Nessel drunk, so was L Brooks Patterson. Except he was competent. Where's the nursing home investigation? Where are the convictions in Flint?
The Governor's not wearing a mask. I am.  I feel tricked. But I'm not mad.
By the way- I invented Celebrity Boxing.  Watch it here.
Speaking of jokes. Detroit loses comedian icon Downtown Tony Brown.
Watch Byron Goggins kaleidoscopic art piece. It's a jam.
The best news in America. #NoBulls#!t.
Podcast: Play in new window | Download (Duration: 1:09:47 — 96.1MB)
Subscribe: Google Podcasts | RSS | More