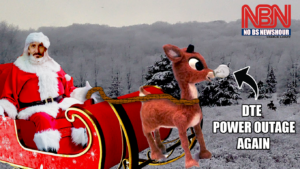 DTE– The Powerless Co. – The Kila-Gig is Up – December 17, 2021
Santa's not coming to Michigan. The price of magic acorns is through the roof and the power is out again. Why? We've got the report.
Plus, the truth behind Covid- It's still an old people pandemic.
Once a pedophile, always a pedophile.  Former Detroit City Council President Charles Pugh gets paroled. We've got eyes on you.
Podcast: Play in new window | Download (Duration: 1:32:48 — 127.8MB)
Subscribe: Google Podcasts | RSS | More