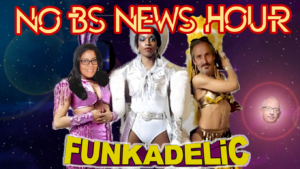 "They don't know because they don't want to know", says white lawyer suing on behalf of residents of Chocolate City.
It was the government, not God, that flooded Detroit. Neither could be reached for comment.
White Privilege is a monster, says Bride of Funkenstein. To which I say, "They evict from the trailer too."
Kwame's gangsta gala. Mayor Mike Duggan is the guest of honor.
Comedian Detroit Red jumps aboard the Trump Train.
Real News. Original News. No BS News.
Podcast: Play in new window | Download (Duration: 1:25:57 — 59.1MB)
Subscribe: Google Podcasts | RSS | More