Detroit Police say crime is out of control.
Welcome back for another dose of the No BS News hour with Charlie LeDuff. On today's show we have Mark Diaz. Mark is the President of the Detroit Police Officers Association (www.detroitpoa.com). Mark discusses the current situation the city of Detroit faces with public safety. Charlie cuts through the BS and gently maintains his journalistic integrity. We hear how the news media loves to focus on crime stories in Detroit, but what is the true no BS reason? Last but not least Charlie talks to our "SuperCop". As you will hear we had to change the officers voice to protect his or her identity. (credit: Matt Phillips)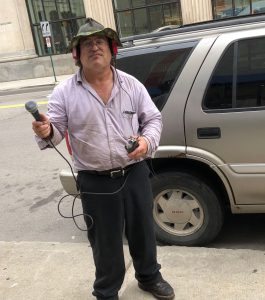 Of course we have our intern Joe who can barely hold it together for our discussion today, not to mention he actually chose to wear that hat.
Also checkout Charlie's related story at Deadline Detroit.
Podcast: Play in new window | Download (Duration: 1:07:54 — 93.3MB)
Subscribe: Google Podcasts | RSS | More