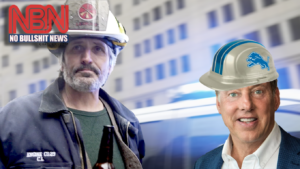 The three pillars of life: Health, Safety, and Ford
So why did inebriated Detroit firefighters drive to the suburban bar in the fire engine? Besides the all-you-can-eat fish?
1- They're dumb
2- They're hurting
3- Nobody cares about them
With Battalion Chief @MikeMykeNevin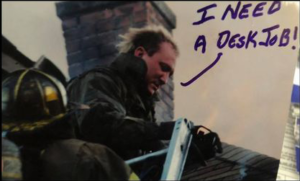 Is Ford Mo Co planning to leave Detroit for the electric future? It sure looks like it, if the CEO and the sock puppet press conferences are to be read right. And will the Beaumont/Spectrum Hospital merger make shareholders richer while making us sicker?
We all know the local media can't see the obvious while they stand on their knees. So we  had to call business writer @EricStarkman all the way in LA for a clear view of how things work.
And whatever happened to our tubby terrorist?  The Feds have allowed him to wander America. Congress is now calling for hearings.  
Here. Now. No Bullshit. Big News. Nowhere else.
#FixTheShit
Podcast: Play in new window | Download (Duration: 1:33:20 — 128.5MB)
Subscribe: Google Podcasts | RSS | More