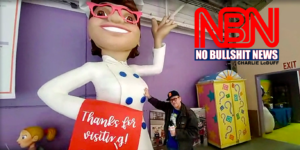 SCANDALOUS!!! Ex-Flint Fire Chief Raymond Barton claims he was fired by the Mayor Sheldon Neeley for refusing to cover up the death of two children.
OUTRAGEOUS!!  Retired undercover Detroit cop Darick "GQ" Bradford on the shootings at the Detroit Christmas Tree Lighting ceremony. It's all of our issue- "If you don't love the city, you don't love yourself."
AND SOME NICE NEWS! Live preparations of America's Thanksgiving Parade with Comedian Detroit Red.
Podcast: Play in new window | Download (Duration: 1:01:09 — 140.3MB)
Subscribe: Google Podcasts | RSS | More